Main Street Elementary
Home of the Proud Panthers!
Reminders:
PASS testing for Social Studies and Science will be May 7th and 8th.
Field days will be May 20th for Third grade, May 21st for Fourth grade, and May 22nd for Fifth grade.
There will be no school on Monday, May 25th for Memorial Day.
Monday, June 1, and Tuesday, June 2nd early dismissal at

***********************
Panther Pride Assembly
We are so proud of the accomplishments
of our MSE students.
Honor Roll High Honor Roll Golden Ticket Winner
Men Learning With Kids Event
MLK (Men Learning with Kids)
Main Street Elementary hosted its first annual Men Learning with Kids events on January 16, 2015. Several positive male role models visited MSE to work with students on various projects in the classroom. Mayor Lovith Anderson stated, "This was a fun experience for me and I hope the students enjoyed my visit in their classroom." The purpose of the MLK Event is to give students positive male roles models to look up to and connect with. Participants who visited MSE classrooms were very positive about the direction education is moving. Mr. Edward Mcknight stated that he liked the hands on activities the students had been working on in Mrs. Paula Matthews's classroom. The administrative staff would like to thank all the gentlemen who took time out of their schedule to come out and work with our students. Many of the gentlemen said they would love to come back and help with another event.
Dear Parents,
In an effort to improve system practices, Florence School District #3 is conducting a Parent Survey.
We value your opinion and ask that you take the time to complete this survey.
Please be assured that your responses to this survey will be anonymous.
Your honest opinion is appreciated.
Thank you for your time and attention to this matter.
Pamela Sims

In order to complete the survey, please go to:
Your opinions are valued. Please take a few minutes to click on the icon link below to complete the Title 1 parent survey.
ACT Aspire will replace SCPASS for
Writing, Language, Reading, & Math
STATE TESTING DATES for ACT Aspire
APRIL 28th through APRIL 30th (3rd grade - 8th grade students)
http://ed.sc.gov/agency/programs-services/214/
STATE TESTING DATES for SCPASS Science & SCPASS Social Studies
MAY 1(4th - 8th grade) students
http://ed.sc.gov/agency/programs-services/45/
MSE HAS TALENT!
MSE held a Talent Show on November 11, 2014.
It was a huge success! Over 80 students performed for a large crowd of parents, teachers, and fellow students.
Walk-A-Thon For United Way
Main Street Elementary students raised money for the United Way by donating to participate in a walk-a-thon on Friday, November 14. Over $400.00 was donated to the charity.
Game Day with the LCHS Panthers!
Lake City High School Football Team and Cheerleaders welcomed MSE students in the morning to school by opening car doors and walking with students to their classrooms. The excitement of Panther Pride was flowing in the air."Game Day" is used to spark enthusiasm in education and athletics. The presence of the high school and elementary students combined showed great unity among fellow Florence School District Three students and great expectations of the future success of our children.
MSE Curriculum Night
On the evening of Thursday, November 13, families and staff of Main Street Elementary attended the second Curriculum Night of the school year. A representative from the South Carolina Public Library System spoke to parents about resources that are available to them. Parents and students went to classrooms where teachers, parents, and students could prepare fun and educational materials which could then be taken home and receive other valuable educational resource material.After everyone had visited their classrooms, students led their parents to the cafeteria for a take out hot dog supper.
---
GOODIES FOR GRANDS
Grandparents Day, September 5, 2014
MSE Grand Parents were grooving to the music of Motown as they were celebrated. All grandparents were treated to a continental breakfast. Many grandparents visited their grandchild's classroom where they were gifted with poems, pictures, and letters from their grandchild. Over 200 grandparents came out to celebrate. As the grandparents spent valuable time with their grand children strengthen family relations and community involvement is the idea behind this event. Also, grandparents were given the opportunity to take pictures with their grandchild to capture their life touch memory.
---
Main Street Elementary
Motivating Students to Excel!
2014-2015 School Theme:
"Learning, Leading and Growing With Pride!"
---
Main Street Elementary School Uniform Information
Tops: Royal Blue or Yellow Gold polo shirts
Bottoms: Tan or Navy Khakis (If the bottoms have belt loops a belt must be worn). Girls may also wear tan or navy skorts, skirts, or jumpers as long as it meets the length designated in the dress code policy.
Shoes: Any shoes of your choice with the exception of flip flops
Uniforms may be purchased at Wal-Mart (www.wal-mart.com), Roses, Belk, www.oldnavy.com, www.frenchtoast.com, www.cookieskids.com, JCPenney, or Target.
---
FOUR FCSD3 ELEMENTARY SCHOOLS TO PILOT SCHOOL UNIFORMS
APRIL 24, 2014
LAKE CITY, SC -- At its' regular monthly meeting Thursday, the Florence County School District three Board of Trustees approved a request from four elementary schools to pilot the use of school uniforms next school year.
Beginning with the 2014-2015 school year, the four schools – Lake City Elementary, Main Street Elementary, Scranton Elementary and Olanta Elementary – will require students to wear khaki pants, shorts or skirts along with solid colored polo shirts, oxford shirts or hoodies.
The principals of the four schools addressed the board of trustees to explain why they chose to participate in a school uniform pilot, which they call "Dress for Success."
The principals said adoption of the dress code policy will reduce distractions and disruptions caused by clothing, make economic disparities between students less obvious, promote student achievement and create an orderly learning environment. The uniform dress code policy will also enhance school safety and security, they added.
The schools will communicate with local merchants to ensure that the clothing styles and colors will be available for purchase by parents. Further details of the pilot program will be finalized with input from both parents and students.
Each principal discussed the dress code policy with faculty and parents before deciding to participate in the pilot. Surveys of parents and staff were also conducted with approval ratings of 72-76 percent among parents and 75-94 percent among staff.
The next step for the four schools is to establish guidelines for assistance for families that need financial help such as a clothes closet, monitor the pros and cons during the pilot program and conduct quarterly task force meetings.
---
DISTRICT TO RESTRUCTURE SCHOOLS, IMPLEMENT NEW TECH
FEBRUARY 27, 2014
LAKE CITY, SC: When students and teachers return to school in Lake City on August 18 for the 2014-2015 school year, they will notice a lot of changes the district plans to make over the summer.
Superintendent Dr. V. Keith Callicutt told members of the district's Board of Trustees of the plans to restructure grades in the Lake City elementary and middle schools beginning next year during the board's regular monthly meeting Thursday.
Beginning in the 2014-2015 school year, Florence County School District Three will change the grade structures at elementary and middle schools in Lake City. Lake City Elementary will serve students in kindergarten through second grades, while Main Street Elementary will serve students in third through fifth grades. J.C. Lynch Elementary, Olanta Elementary and Scranton Elementary schools will continue to serve students in kindergarten through fifth grades.
The district also will restructure grades at both middle schools. J. Paul Truluck will house sixth graders only, while Ronald E. McNair Middle School will serve seventh and eighth graders.
Dr. Callicutt said the primary reason for restructuring the grade levels at those schools is to better meet the instructional needs of students.
"We believe we can better address some areas of need in early childhood education by creating a K-2 structure at Lake City Elementary," he said. "Knowing that state testing begins in the third grade, we can more effectively address the instructional needs of students within that age group by structuring Main Street Elementary for grades three through five," he added.
Students entering eighth and ninth grades will see a change in the style of instruction they receive as the district begins to phase in the New Tech curriculum.
The district will implement New Tech in the seventh and tenth grades in 2015-2016 and will then add the eleventh grade the following year and the twelfth the year after that when it will be fully implemented in grades 7-12.
Dr. Callicutt said having all seventh and eighth graders on the same campus makes logistical and instructional sense as the district plans for full implementation of New Tech.
"By locating the sixth grade on a campus by itself, we can begin to prepare those students for a new type of instruction they will see when they enter the seventh grade," he explained.
The New Tech design provides an instructional approach centered on project-based learning, a culture that empowers students and teachers, and integrated technology in the classroom. The hands-on, multi-year approach gives schools structure and support to ensure long-term success.
Project-based learningĀ@is at the heart of the New Tech instructional approach. In project-based learning, learning is contextual, creative, and shared. Students collaborate on projects that require critical thinking and communication. By making learning relevant to them in this way, student engagement reaches new levels. This higher level of engagement is associated with better educational outcomes.
The smart use of technology supports the program's innovative approach to instruction and culture. All classrooms have a one-to-one computing ratio. With access to Web-enabled computers and the latest in collaborative learning technology, every student becomes a self-directed learner who no longer needs to rely on teachers or textbooks for knowledge and direction. New Tech uses Echo, an online learning management system, to create a vibrant network which helps students, teachers, and parents connect to each other, and to student projects across the country.
Each New Tech school maintains a culture that promotes trust, respect, and responsibility. At New Tech schools, students and teachers alike have exceptional ownership of the learning experience and their school environment. Working on projects and in teams, students are accountable to their peers and acquire a level of responsibility similar to what they would experience in a professional work environment.
First - Third Grade Art Opportunity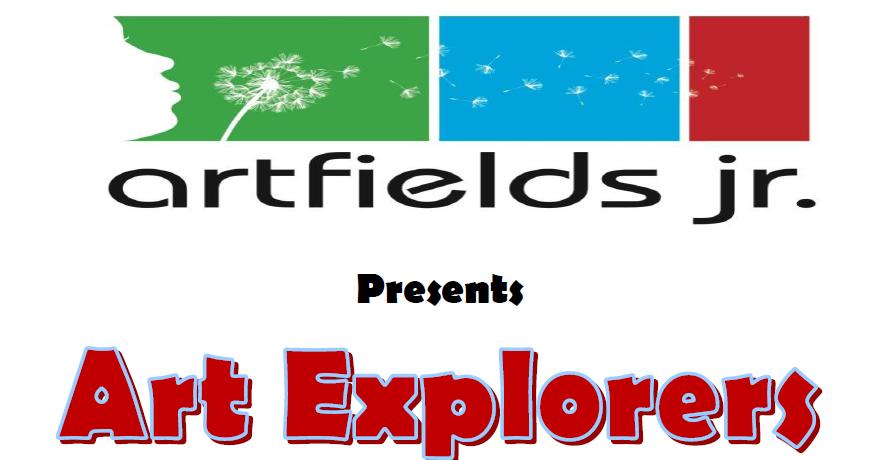 Click here for the flyer.
----------------------------
---