MSE Curriculum Night
On the evening of Tuesday, September 13, families and staff of Main Street Elementary kicked off their annual fall Curriculum Night with an informational Title I meeting. From there, parents and students went to classrooms where teachers, parents, and students could prepare fun and educational materials which could then be taken home and receive other valuable educational resource material. This was referred to as the Make-it, Take-it portion of the evening. After everyone had visited their classrooms, students led their parents to the cafeteria for dinner. In addition to dinner, the Fresh Fruit and Vegetable Program was celebrated in the cafeteria with big bags of assorted fresh fruit given to parents and students. Participants were also able to get a big slice of watermelon with their dinner. Overall, the MSE Curriculum Night was full of exciting and educational moments!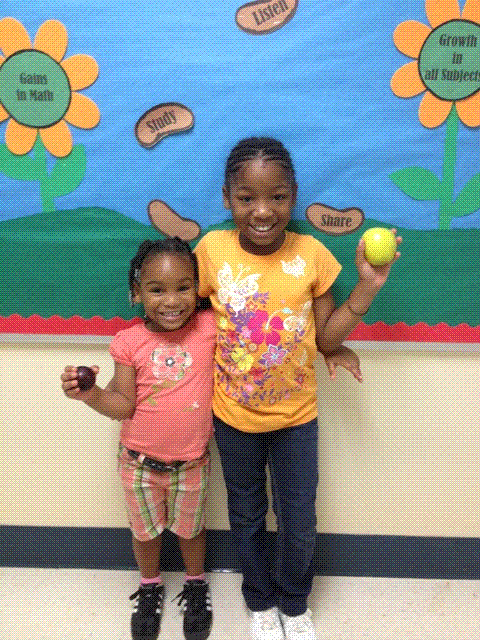 ---
Grandparents Day

MSE Grand Parents were grooving the music of Motown as they were celebrated. All grandparents were treating to a deluxe continental breakfast. Many grandparents visited their grandchild's classroom where they were gifted with poems, pictures, and letters from their grandchild. Over 300 grandparents came out to celebrate. As the grandparents spent valuable time with their grand children strengthen family relations and community involvement is the idea behind this event. Also, grandparents were given the opportunity to take pictures with their grandchild to capture their life touch memory.